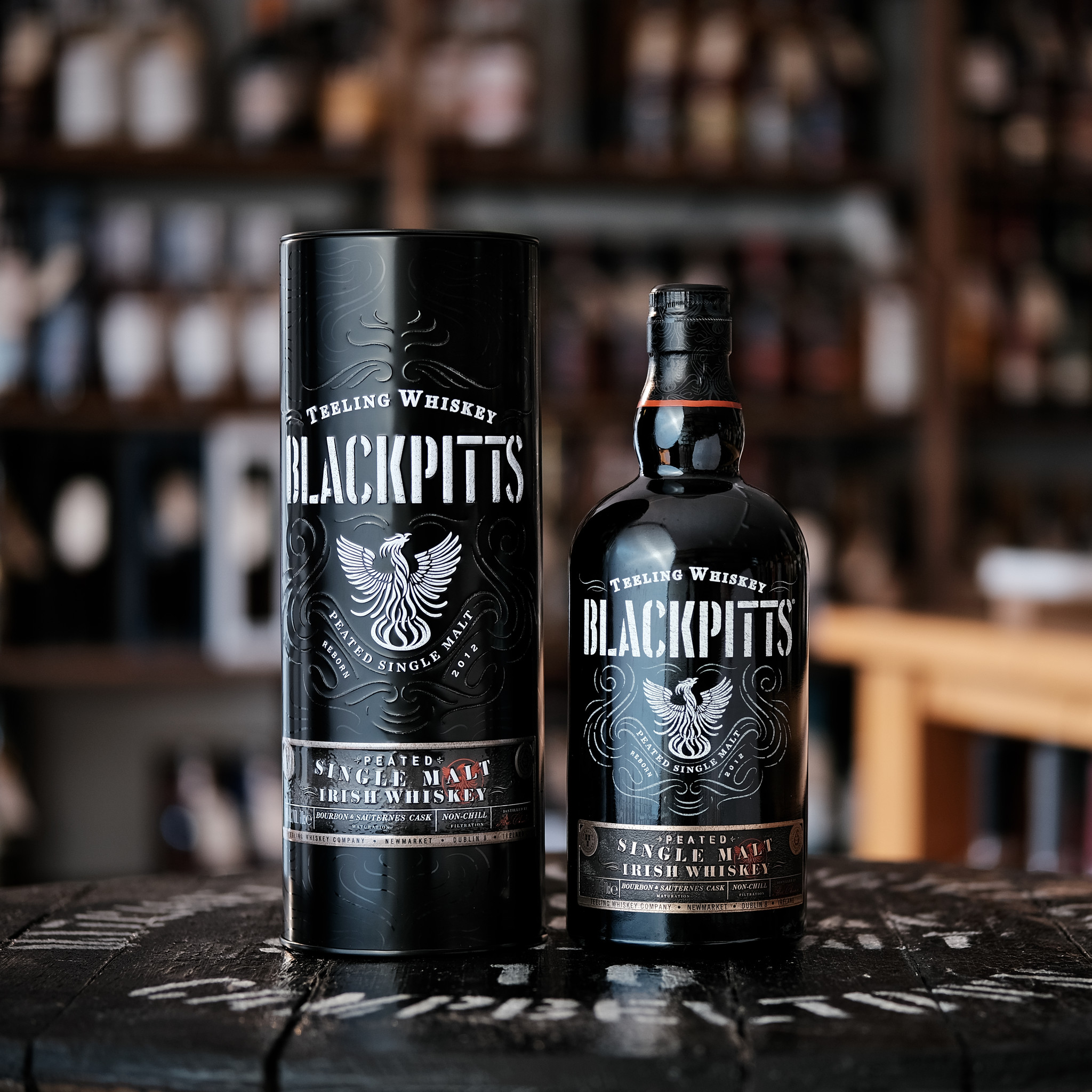 Irish Blog series: part 05
In the week in advance to St. Patrick's day, we will highlight some of the specialties in Irish Whisk(e)y. Irish Malts (and grains!) have been on the rise for a couple of years now, and we have seen some stunning whiskeys, both IB and OB appearing and disappearing on the shelves in our shop. So let's raise a glass to the Irish - and celebrate Irish Whiskey this week!
Small disclaimer; we will address Irish Whiskey with an 'e'. In the blog called "Whisky or Whiskey", we explain why!
Peated Irish Whiskey (2022)
In the last couple of years, Irish peated Whiskey was only represented by a single major producer. With the introduction of Connemara in 1999, by Cooley distillery, the Irish had their own double-distilled whiskey, using barley that dried over peat-fires. 
For years, Connemara has been the only widely available Peated Irish whiskey. With a ppm (phenol parts per million) of 13 to 14, this whiskey is very subtly smoked (in comparison to, for example, Caol Ila, which uses barley that is peated at 30-35ppm. From 1999 until 2020, only a handful of (smaller) Irish brands joined in on this segment. However, in 2020, a new major player entered the Peated Irish Whiskey-market. 
The Teeling Distillery, which dates back to only 2015, entered the Peated Irish whiskey category in 2020. The Teeling Blackpitts was their second release that was fully produced in their new distillery based in Dublin. 
The barley used for this Single Malt was peated at 55ppm. After undergoing triple-distillation, this leaves the spirit with around 14-15 ppm. So with a comparable level of smokiness to Connemara Whiskey, the Teeling Blackpitts aged on Ex-Bourbon and Ex-Sauternes-casks. Aged for roughly 5 years. 
Tasting notes (as written by the brand:)
An inviting nose where barbeque smoke and cloves are intermingled with fresh notes of butterscotch and orange peel.
On the pallet, a fascinating blend of Applewood smoke, honey, and allspice are married with stewed pears and fresh grilled pineapple. This whiskey finishes with the return of a savory smoke over a lingering wood undertone, which combines delightfully with notes of salted caramel.
Ever had yourself some Peated Irish Whiskey? Only €49,50!