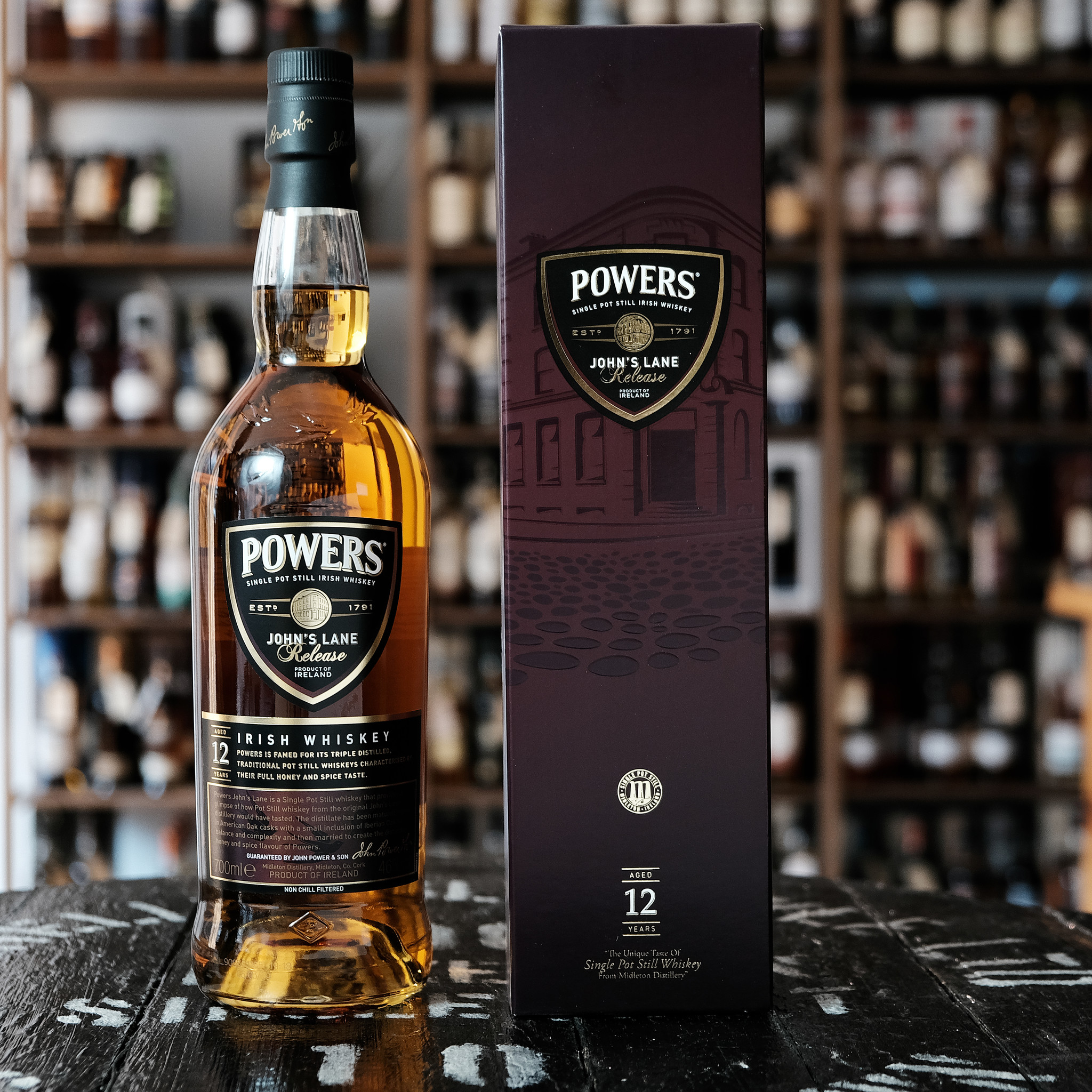 Irish Blog series: part 01
In the week in advance to St. Patrick's day, we will highlight some of the specialties in Irish Whisk(e)y. Irish Malts (and grains!) have been on the rise for a couple of years now, and we have seen some stunning whiskeys, both IB and OB appearing and disappearing on the shelves in our shop. So let's raise a glass to the Irish - and celebrate Irish Whiskey this week!
Small disclaimer; we will address Irish Whiskey with an 'e'. We'll tell you why on March 14th when we zoom in on this much-debated subject!
Irish (Single) Pot Still Whiskey
Alright - let's kick off with the flagship of all Irish Whiskeys - Irish Pot Still Whiskey. A category on its own. As the name suggests, it is somewhat similar to the Scottish way of producing (malt) whiskey (in a Pot Still, that is). However, Irish Pot Still whiskey has a key difference.
Barley
So let's start with the basics, and probably the most important aspect of Irish Pot Still Whiskey; barley. The technical specifications of Irish Pot Still Whiskey state: 
"Pot Still Irish Whiskey" is defined as a spirit distilled from a mash of a combination of malted barley, unmalted barley, and other unmalted cereals. The mash must contain a minimum of 30% malted barley and a minimum of 30% unmalted barley."
This way of distilling, using unmalted barley (and optionally unmalted cereals) in the mash, is pretty unique, as it is found nowhere else in the world but in Ireland. However, distilling with unmalted barley raises difficulty for the distillery. Unmalted barley doesn't contain the same amount of enzymes to break down the starch strains into sugar as malted barley does. This is partly why Irish (and American/Canadian) regulations allow distillers to add 'commercial enzymes' to the product, while Scottish regulations have banned it. 
So what does this do to the flavor? Well, of course, it differs depending on which type of barley you use. But overall, using unmalted barley will enhance the grainy profile of your whiskey. It creates a more harsh, intense, but also fruity flavor. This is partly why Pot Still Whiskeys are often described as fruit-baskets. 
Pot Still
Of course, Irish Pot Still Whiskey is distilled in a Pot Still. On the contrary to what some bigger Irish Whiskey producers want you to believe, not all Irish whiskey is triple-distilled. When it comes to the older distilleries, Cooley brands are double-distilled. Bushmills and Midleton whiskeys are triple-distilled. 
Finally, Irish Single Pot Still Whiskey, just like Irish Single Malt Whiskey, has to be distilled in one and only one distillery. It can not, at any point, be blended with a spirit from another distillery. The term Irish can only be added when the whiskey is both distilled and aged in Ireland.
Let's raise a dram to the Irish and celebrate their influential Whiskey culture with the Powers 12-Years-old Single Pot Still Whiskey.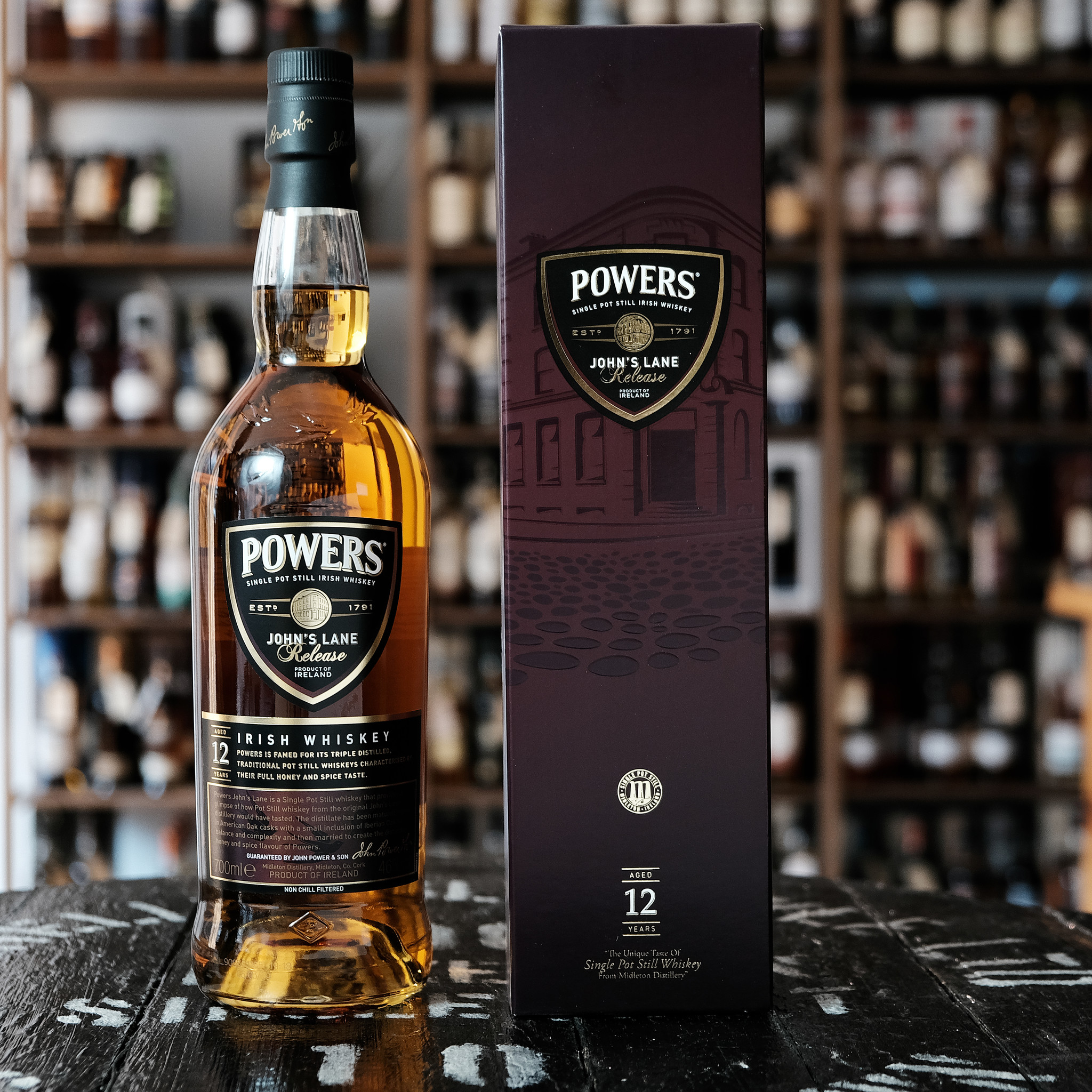 Power's
Irish Pot Still Whiskey is a category that we highly recommend every whisk(e)y-enthusiast to try at least once. And what better time to try this beautiful, distinctive whiskey category on St. Patrick's Day. 
Power's 12-Years-Old (Buy it here!)
This Power's 12-Years-Old (John's Lane release) is a perfect example of Pot Still Whiskey. Distilled at Midleton, which makes it a triple-distilled Whiskey. Its previous expression, the 2011 edition, was widely appreciated among both Irish and Scotch whisky drinkers. Aged on both American Casks and Oloroso Sherry Butts. 
Buy your bottle today, and depending on the country you live in, you might just have it in time for St. Patrick's Day!