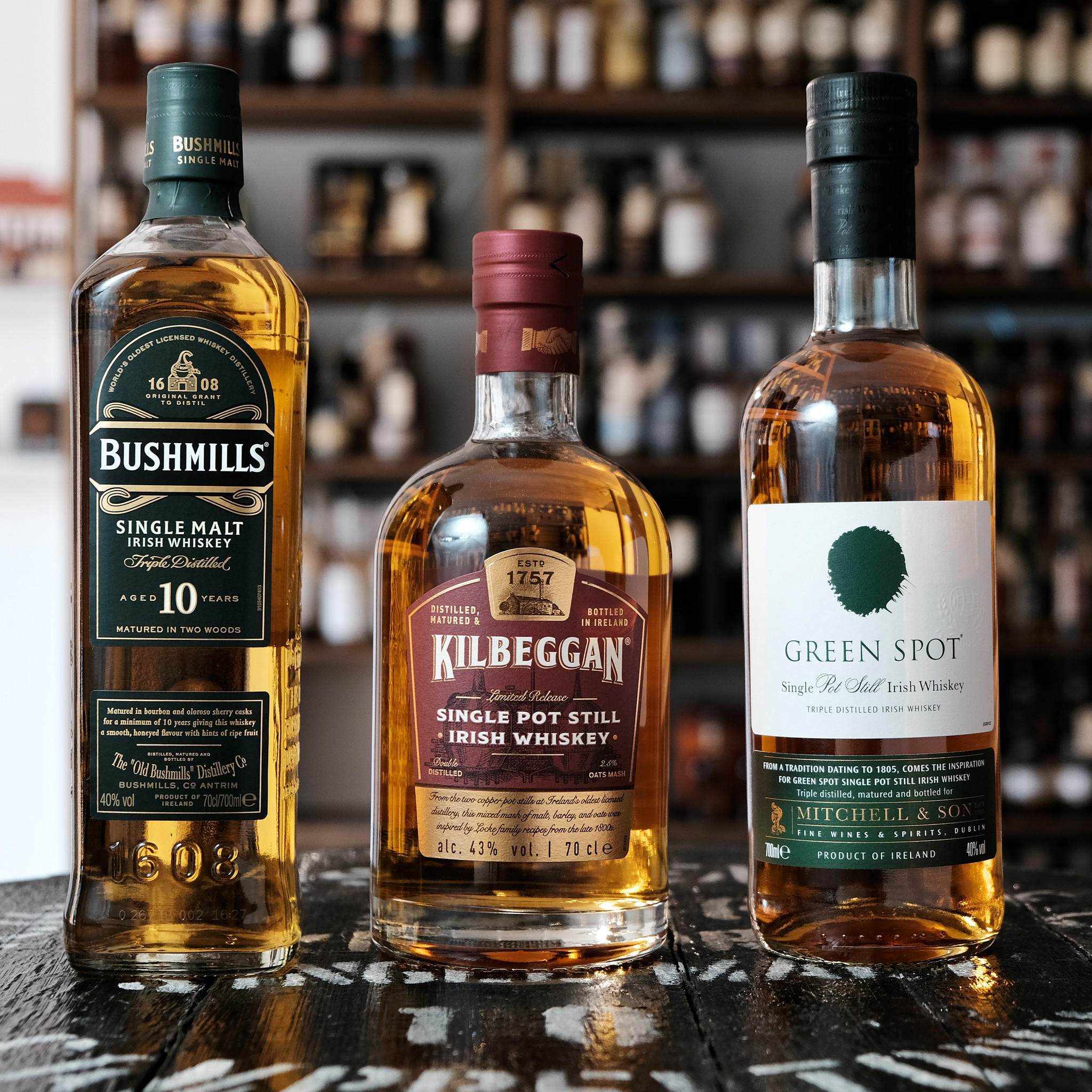 Irish Blog series: part 06
In the week in advance to St. Patrick's day, we will highlight some of the specialties in Irish Whisk(e)y. Irish Malts (and grains!) have been on the rise for a couple of years now, and we have seen some stunning whiskeys, both IB and OB appearing and disappearing on the shelves in our shop. So let's raise a glass to the Irish - and celebrate Irish Whiskey this week!
Small disclaimer; we address Irish Whiskey with an 'e'. In our blog called "Whisky or Whiskey", we explain why.
The Irish Classics
As we mentioned in our article about new Irish distilleries on March 13th, Irish whiskey distilleries are popping up everywhere. We see this trend in Scotland, England, and even the Netherlands, but particularly the Irish have a pretty remarkable history. 
Back in the early 1900s, Irish whiskey was the most popular spirit worldwide. With more than 80 distilleries situated, Irish whiskey was at its golden age. Due to a series of events, Irish whiskey sales dropped rapidly. Back in 2000, only three of these distilleries in Ireland were open and operating. Let's talk about the distilleries that stood the test of time!
The Bushmills Distillery
Back in 1609, Sir Thomas Philips, land-owner of Bushmills, Country Antrim, was given a license to distill. It is because of this license that Bushmills claims to be the oldest licensed distillery in Ireland. However, the current distillery wasn't built until 1784 - that's why there's still a lot of debate on this subject.
The Old Bushmills Distillery currently produces all Bushmills brands. Their malt Whiskeys are produced 100% at their own distillery. However, the grains they use in their Blends come from the Midleton distillery - as Bushmills currently doesn't own a Column still.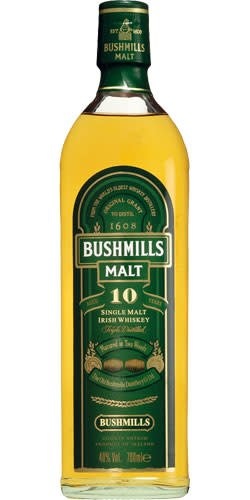 Bushmills Original (Link here)
A blend from 55% triple-distilled Single Malt Whiskey from Bushmills and 45% Grain Whiskey from Midleton
Bushmills Black Bush (Link here)
A blend from 80% triple-distilled Single Malt Whiskey from Bushmills and 20% Grain Whiskey from Midleton. Aged in both Sherry and Bourbon casks
Bushmills 10-Years-old (Link here)
A Single Malt Whiskey distilled at Bushmills distillery, aged for a minimum of 10 years.
Check out the full range here!
Cooley Distillery
The last distillery of the 'classic' Irish distilleries is the Cooley distillery. An old potato-alcohol plant, converted into a Whiskey distillery by John Teeling back in 1987. Cooley is known for producing Kilbeggan (partly), Connemara, Tyrconnell, and 2 Gingers whiskey. Generally, all Cooley brands are double-distilled.
Kilbeggan
The Kilbeggan brand is still arguably the oldest licensed distillery in Ireland. The Kilbeggan distillery was founded and licensed in 1757, making it an older actual distillery than the Old Bushmills. Kilbeggan, however, was mothballed in 1957 and reopened in 2007.
For now, the 'new'/'old' Kilbeggan distillery produces Triple-distilled Malt Whiskey, which will still get some aging before being commercially available worldwide. 
The Kilbeggan Single Pot Still is available here.
Bottled at 43%, using a mash of both malted and unmalted barley. 
The (New) Midleton distillery
This one might be up for debate. Midleton, Ireland's largest distillery, is most commonly known for producing brands like Jameson, Powers, and Redbreast. The old Midleton distillery dated back to 1825 and was active until 1975. The old distillery was replaced by a new distillery in 1975 that was built right next door. The old distillery was transformed into a visitor's center. 
Apart from Jameson, Powers, and Redbreast, the Midleton distillery produces Spot Whiskey as well. A series of fantastic Pot Still Irish Whiskeys
Green Spot (Link here)
Aged for 7-10 years in a combination of new Bourbon, refill Bourbon, and Sherry casks.
Green Spot Château Montelena (Link here)
Bottled at 46%, aged in Bourbon and Sherry casks, and finished in casks that previously held wine from Château Montelena.
Check out the full range here!