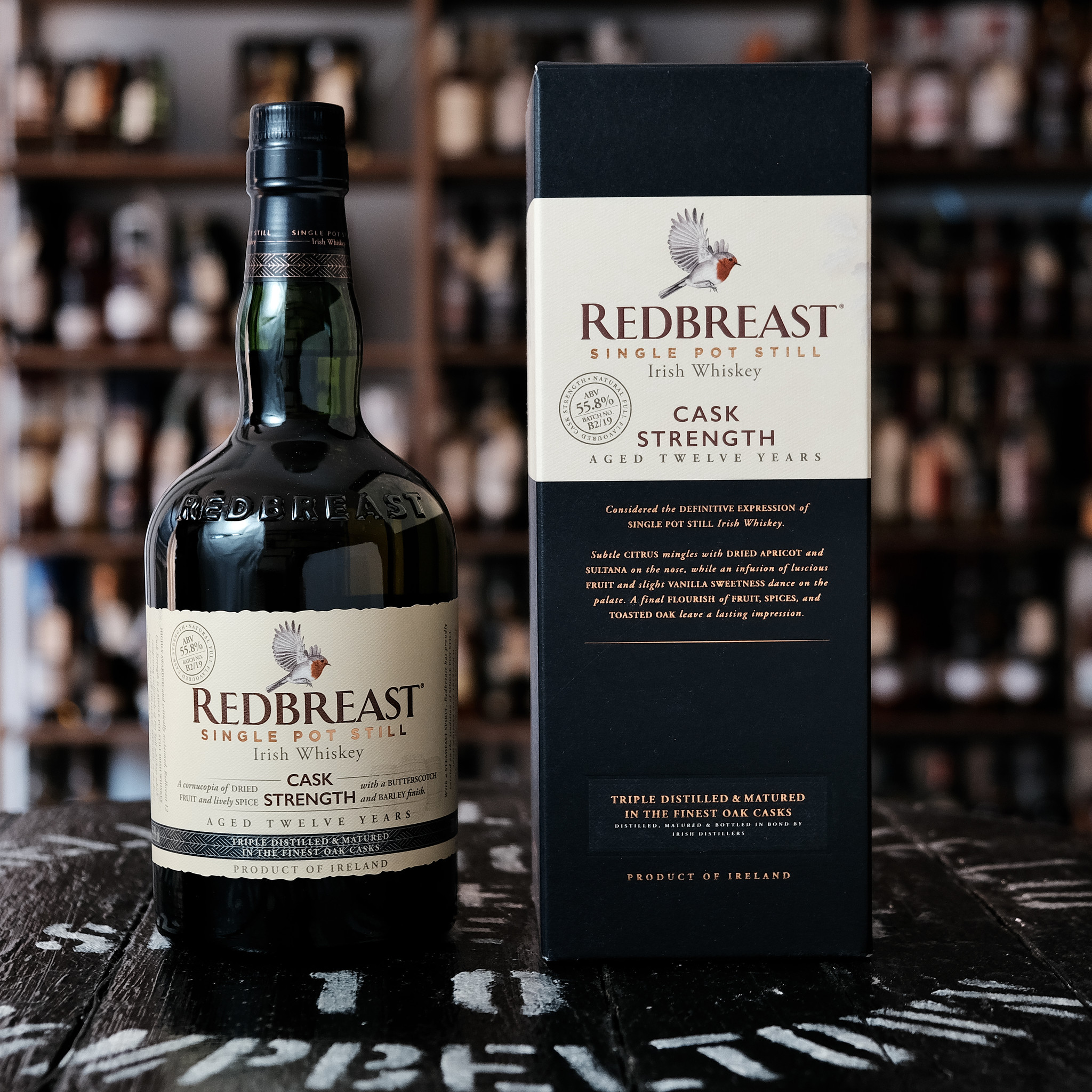 Irish Blog series: part 07.
Irish Malts (and grains!) have been on the rise for a couple of years now, and we have seen some stunning whiskeys, both IB and OB appearing and disappearing on the shelves in our shop. So let's raise a glass to the Irish - and celebrate Irish Whiskey this week!
Small disclaimer; we address Irish Whiskey with an 'e'. In our blog called "Whisky or Whiskey", we will explain why.
St. Patrick's Day 2022
"Beannachtaí na Féile Pádraig dhuit!" If you've ever celebrated St. Patrick's Day with an Irishman/woman, you might have heard this line, which roughly translates to "Happy St. Patrick's Day," once or twice. On St. Patrick's Day, we commemorate Saint Patrick, who brought Christianity to Ireland, and the general heritage and culture in Ireland. All over the world, people are dressing up as leprechauns, or simply in green, and 'hitting the Shamrocks'. We are sure you're familiar with the concept. 
Where does the Whiskey come in?
Legends tell the story of St. Patrick visiting an Inn, and receiving a glass of Whiskey that was, in his eyes, too small. He told the innkeeper that there was a devil in his cellar that would feed on the innkeeper's dishonesty. The innkeeper, in response to this, promised to change his ways. And when St. Patrick returned sometime later, the glasses in this pub were overflowing. A beautiful tale, debunked by the fact that St. Patrick died in 461 - and whiskey (spirits in general) probably reached the Celtics between the 8th and 12th century.
So why do the Irish drink Whiskey on St. Patrick's Day?
Well, during the 40-day Catholic Lent, which starts on Ash Wednesday, it is tradition to abstain from eating meat and drinking alcohol (among things). However, on St. Patrick's Day, it is Irish tradition to simply 'skip' a day. This is why St. Patrick's Day, to this day, is still linked to heavy drinking. 
And as a country with Guinness as a most famous drink, and Whiskey as a huge export product, the choice of drink is easily made. And with that, we would love to give you a chance to get your hands on a real Pot(still) of Gold…!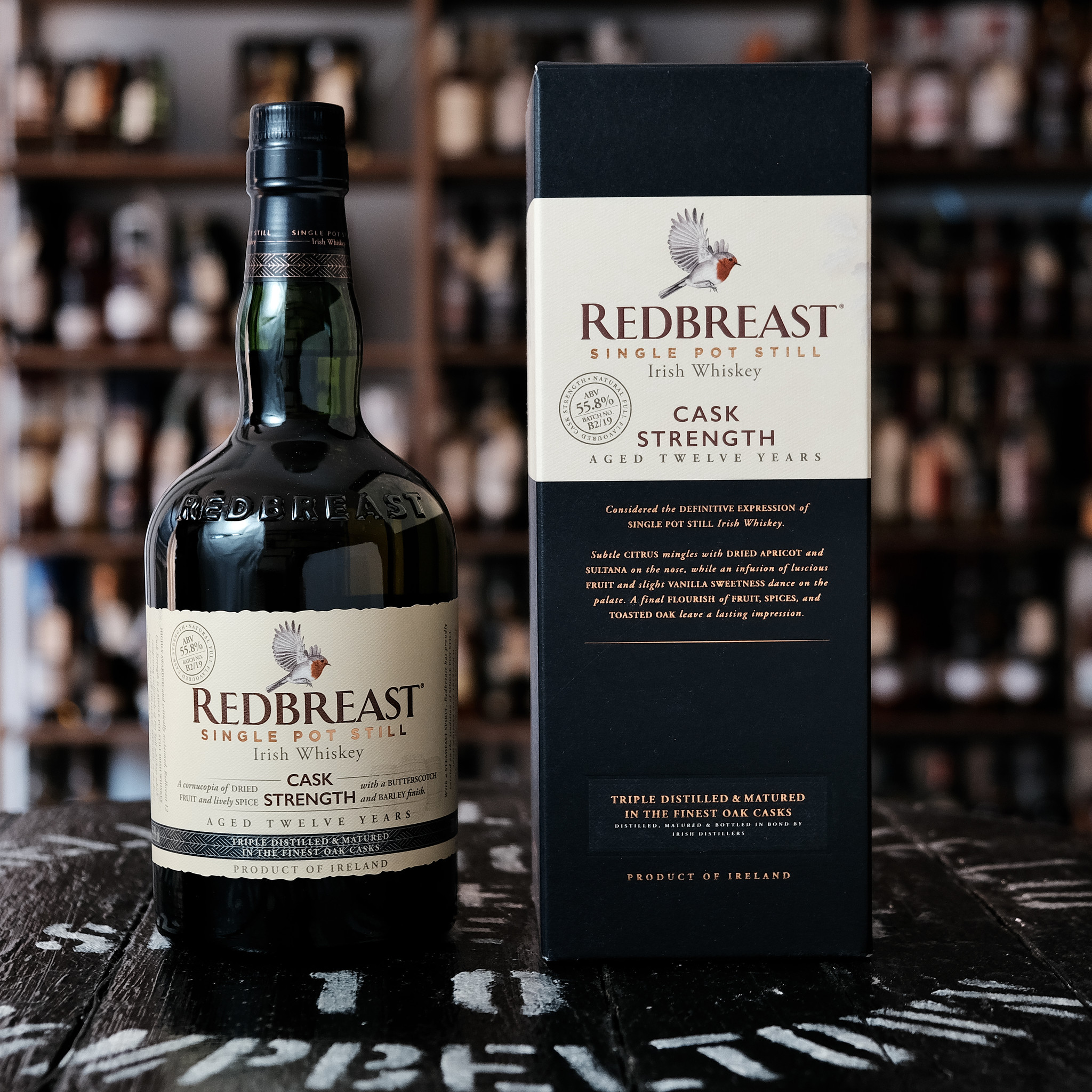 Redbreast 12-Years-old Cask Strength (Link here!)
In our opinion, one of the best Single Pot Still Whiskeys out there at the moment. This amazing 12-Year-old Redbreast is made from 100% barley, although the malted/unmalted barley ratio is unknown. A Whiskey that's nearly always in our Top-25 (based on Whiskybase ratings). Aged in both Bourbon and Sherry casks.
Tasting notes (as written by the brand):
Nose: Succulent exotic fruit with a little citrus, complementing deeper notes of dried apricot and sultana. Infusion of assorted spices and toasted wood.
Taste: Rich, fully rounded, and mellow with luscious fruit and spices. Sweetness of vanilla and a touch of oak.
Finish: Satisfyingly long with the sophisticated combination of fruit and spices slowly giving way to toasted oak, then barley.
Get your bottle here - now for only €80,00
Beannachtaí na Féile Pádraig dhuit!